Third transnational partners meeting in Praque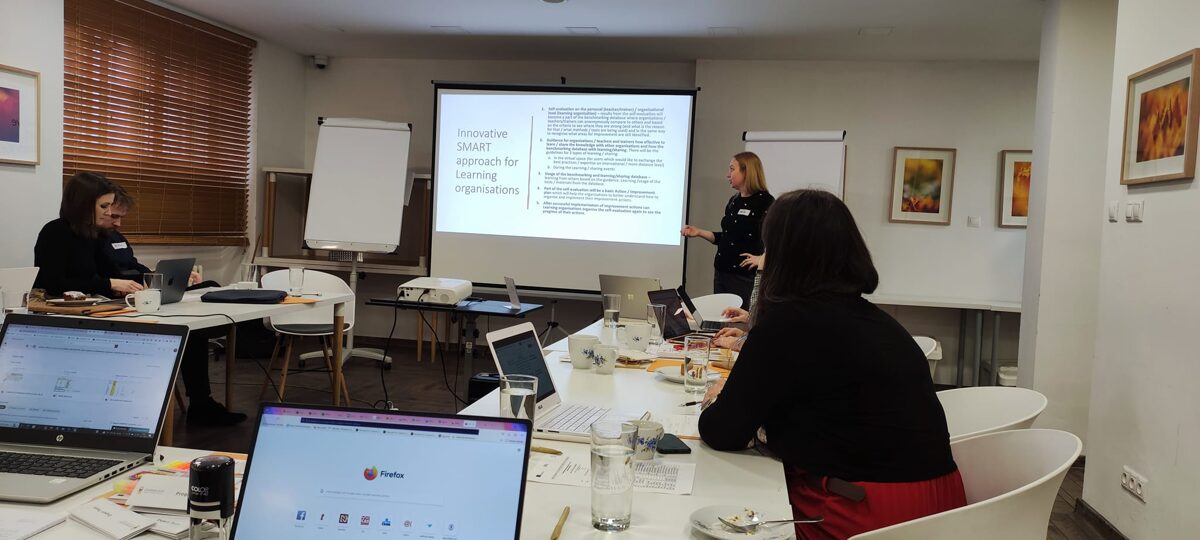 The KNOWLO Project No. 2021-1-LV01-KA220-VET-000029991 is funded by Erasmus+ of the European Union

Promoting Knowledge Sharing Culture the Knowlo project partners met again for their third transnational partners meeting (TPM) in Prague, the partner's discussed criteria and set of questions for Result 2 that is aimed to develop the self-assessment tool & strategy for Results 3,4, & 5.
During the meeting important aspects were discussed such that reflected the course of flow of the on-going Erasmus+ funded KNOWLO Project.
---
R1-Discussion about Summary for the FRAMEWORK

R1: Consortium validated the R1 survey Analysis and finalized the summary for translation, the partners gave special attention to the R1 as it is the anchor of the project to develop the following Results 2,3,4, & 5 respectively. The R1 Summary was well presented by representatives of Catholic University of Ruzomberok, who are the Result 1, leader. They answered questions posted by each partner organization to confirm the summary for translation in partner languages. It was agreed by the partners that there will be a disclaimer drafted with the summary.
R2-Discussion about Self-assessment platform (SMART Toolkit)
R2: The Consortium worked extensively on addressing the criteria for the R2 self-evaluation survey questions, it was identified the question sets should not be exhaustive and must be clear. Eurofortis IT from Riga Latvia the Result 2 leader, highlighted the EFQM strategy for maintaining the quality standards and identified target audiences in two groups, self-evaluation questionnaire will be developed from the Organizational point of view and the other will be developed from personal point of view from the perspectives of teachers/trainers/other relevant stakeholders.
R3-Discussion about Learning & Sharing Platform (SMART Toolkit)
Eurofortis IT from Riga Latvia presented the proposal of Self-assessment platform and showed the partners how the results are connected (platform combines R2, R4, R5) -the platform will include "best practise and evidences" for criteria scored highly on a scale, also an "area for improvement"-as the KNOWLO project is about benchmarking- the results among organisations will be compared- the respondents will receive a report about how they are doing in comparisons with others -questions regarding the anonymity and respondents' registration on the platform -the motivation for organisations or users to use the KNOWLO assessment tools or platform is the ability to learn from each other. Agreement was made that the platform will cover the GDPR guidelines and notification.
R4-discussion about Learning and sharing resource database
ICC along with Eurofortis IT from Riga, Latvia briefly presented the topic of resource database as a space where various best practices, methods and tools will be collected, ICC being the leader for Result 4, highlighted that -partners needs to be in the database as examples of the best practices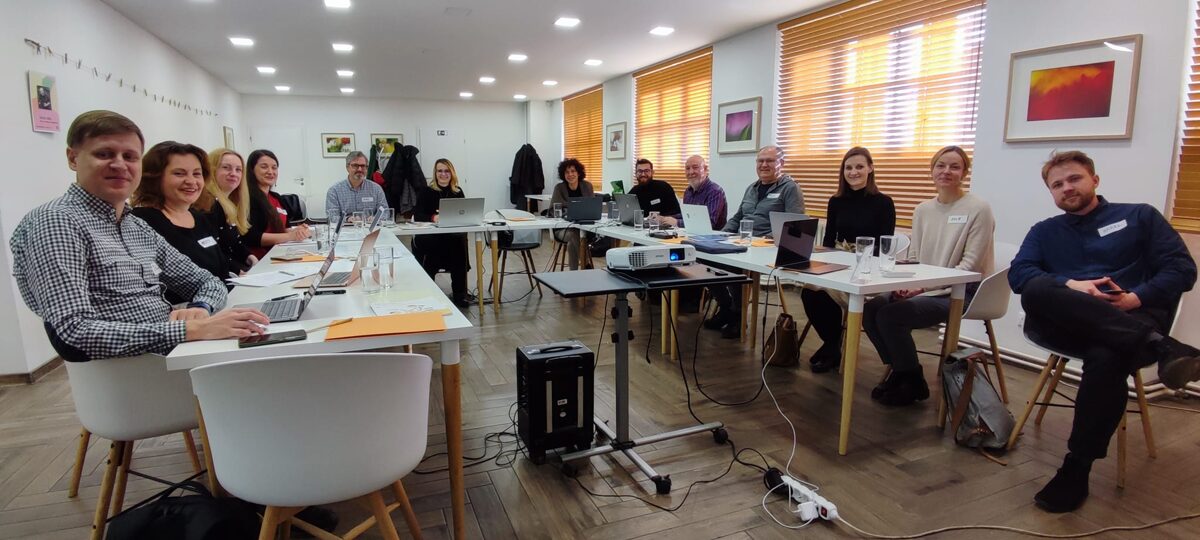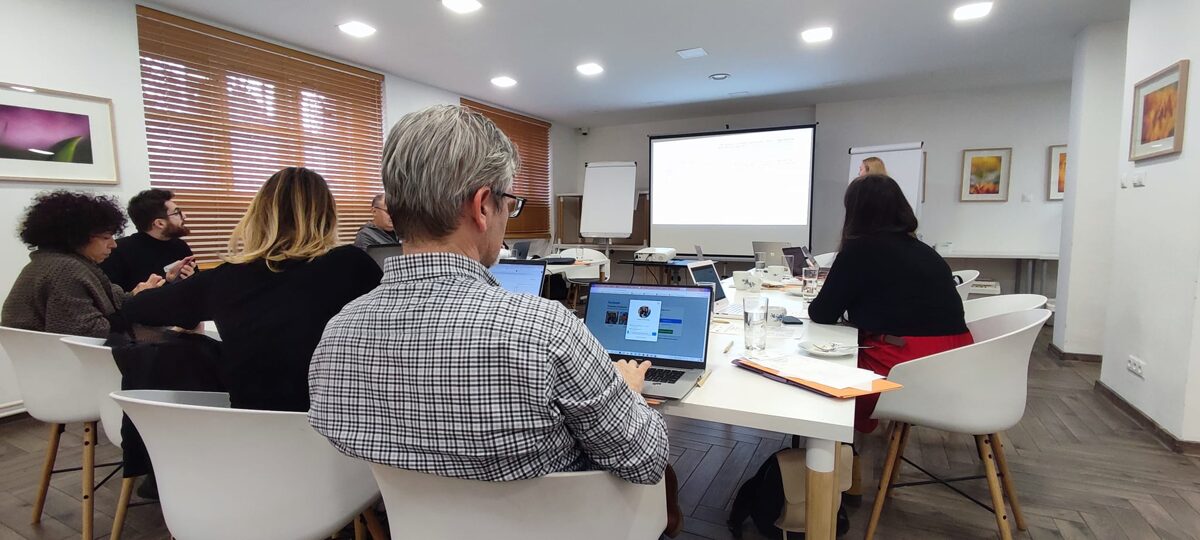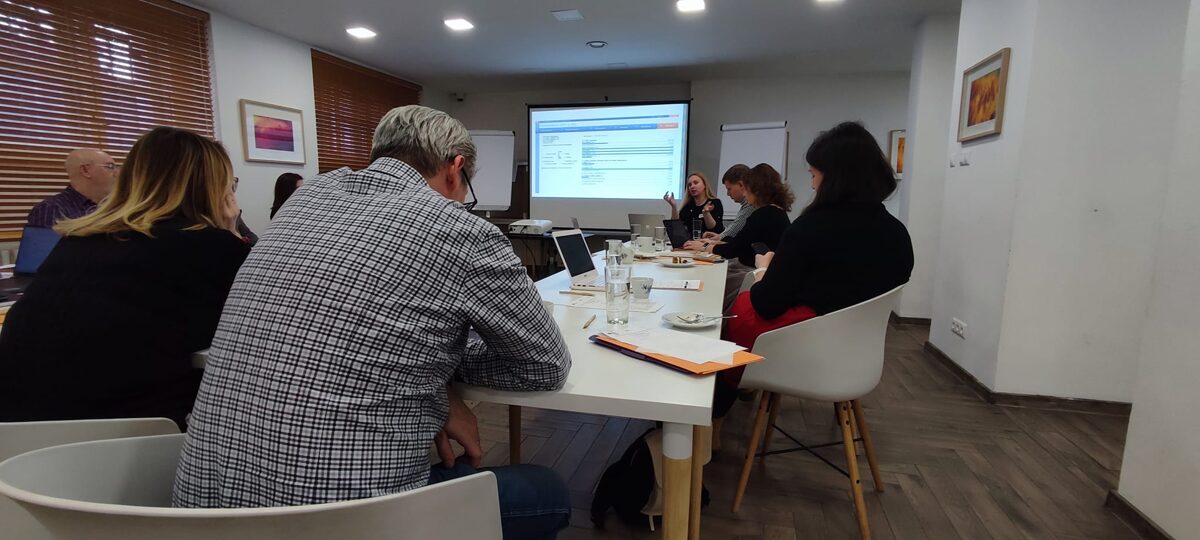 Nav komentāru
Komentēt