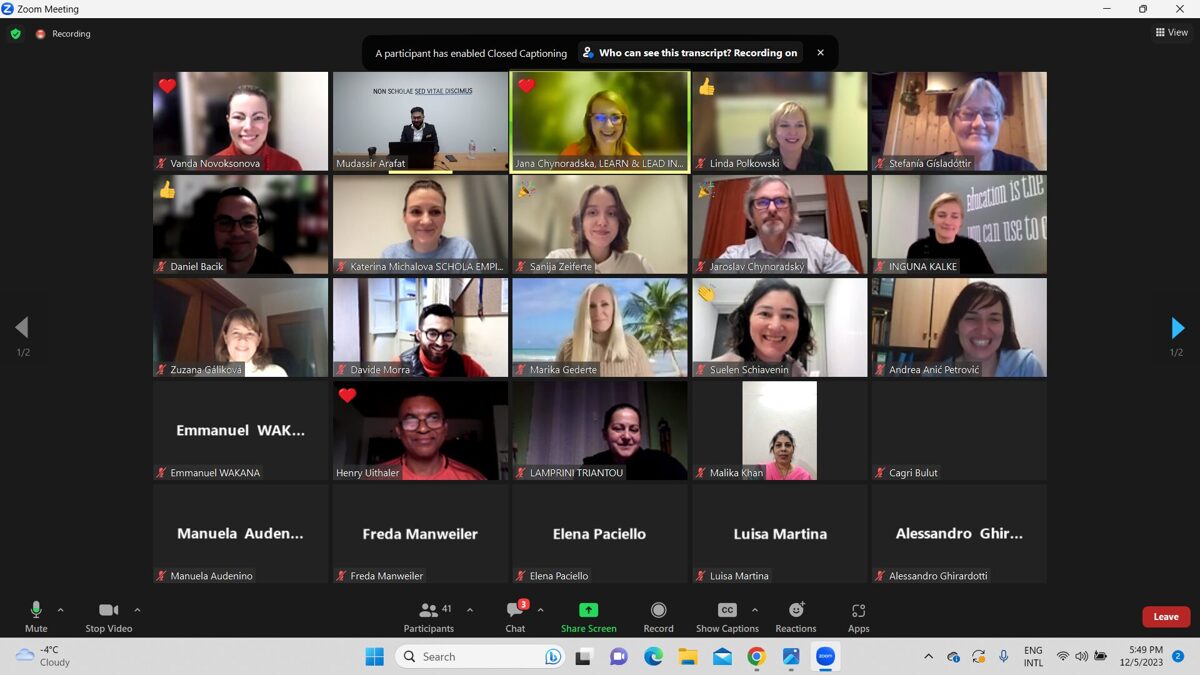 On Tuesday, December 5, 2023, a significant Multiplier Event unfolded online through a webinar, marking a pivotal milestone for The KNOWLO Project. The primary aim was to unveil the innovative tool crafted to catalyze the transformation of organizations into intelligent learning entities. This momentous occasion encompassed key components aligned with the Knowlo Project Criteria:
Organizational Self-Awareness, Strategy, and Development
Organization and Its People
Results and Benchmarking
A comprehensive discussion ensued, delving into the intricacies of the criteria underpinning The KNOWLO Platform. This thorough examination covered technical specifications, usability metrics, adaptability considerations, and other critical facets defining the platform's efficacy and functionality.
The event featured the presentation of exemplary practices, showcasing successful implementations and real-world applications of The KNOWLO Project's innovative tool.
The culmination of the event included a conclusive discourse, fostering interactive engagement, addressing queries, and eliciting constructive feedback from attendees. Expressions of gratitude and acknowledgments were extended, highlighting the collaborative efforts of the KNOWLO Project Coordinator, the International College of Cosmetology in Riga, and esteemed partners such as EURORESO from Italy, Harmony Academy, and Catholic University of Ruzomberok from Slovakia, Eurofortis IT from Latvia, and SCHOLA EMPIRICA from the Czech Republic.
It is essential to emphasize that The Knowlo Project, identified as #2021-1-LV01-KA220-VET-000029991 KA220-VET- Cooperation partnerships in vocational education and training, is a recipient of funding from the esteemed Erasmus+ program of the European Union. This recognition underscores the project's alignment with broader European initiatives aimed at advancing vocational education and training.