REPORTING PERIOD NOVEMBER 2021-22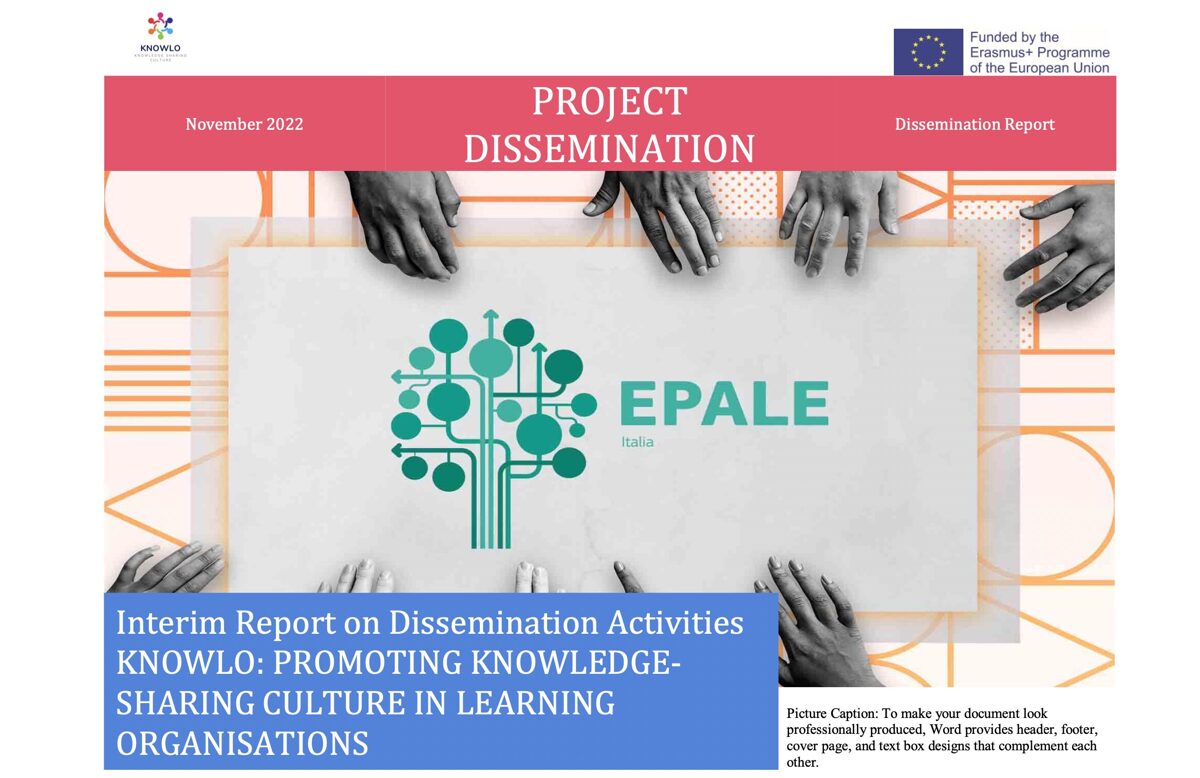 The KNOWLO Project No. 2021-1-LV01-KA220-VET-000029991 is funded by Erasmus+ of the European Union

The KNOWLO project was widely disseminated during the first project year. The most common means for dissemination used in this period include:
• Meetings with associated partners and target groups representatives, education providers, professionals and volunteers, local stakeholders and so on.
• Project website, e-mailings, online publications, newsletters in all partner languages
• Social media
• National and transnational events for introducing the project idea and establishing cooperation opportunities
• Printed dissemination materials
---
• Internal dissemination at the partner organisations (staff meetings)
• Partner organisations' websites
• European platforms
• Networking
The dissemination activities so far have resulted in the following:
• 155 dissemination activities organised by the project partners in the first year of project development
Picture Caption: To make your document look professionally produced, Word provides header, footer, cover page, and text box designs that complement each other.
• Some organisations have joined the project as associated partners and many more have contributed to the project development
• More than 8.000 people reached through the partners and the project websites
Nearly 15,000 people were reached through Facebook (project page and partners page) and the social media channels of the partners
• Over 2.400 direct target group representatives reached through e-mailings, online publications and online meetings for introducing and disseminating the project
• More than 1.000 people reached through project presentations and dissemination at national and transnational face-to-face meetings
Whole report you may find it here
Nav komentāru
Komentēt